If you're a female entrepreneur or you have a side hustle, this Meet Up is the perfect setting to meet other women in the same boat. This is not a networking group – we're here to have real conversations and make real connections.
What do we mean by real? Well you know when you walk into a room and feel welcome even when you don't know anyone? Or when you share experiences with someone and they say "me too!"? How about when you share tough times with someone and they don't try to give you the advice to fix it but rather – they just get you. This is what happens at League of Extraordinary Women Meet Ups.
WHERE: One Roof Women, 77-79 City Road, Southbank, Melbourne
WHEN: Wednesday, 22nd March
TIME: 6.30PM – 8.30PM 
TOPIC // BRAND COLLABORATIONS & CONNECTIONS
Without the huge marketing budget of a multi-national brand, collaborations and partnerships with complimentary brands are a key way to help grow your business and market your brand. As the Founder of a brand collaborations platform, our guest speaker, Jessica Ruhfus, has seen it all when it comes to brands leveraging each other to achieve marketing objectives. Launched in April 2015, Collabosaurus now has over 3000 brands, big and small, to create and source growth opportunities. A valuable site for startups to large corporations, Collabosaurus is anonymous and will match users based on relevant, shared target markets and goals.
Come and join Jess to understand the why, what and how of collaborations and strategic partnerships.  
JESSICA RUHFUS // FOUNDER, COLLABOSAURUS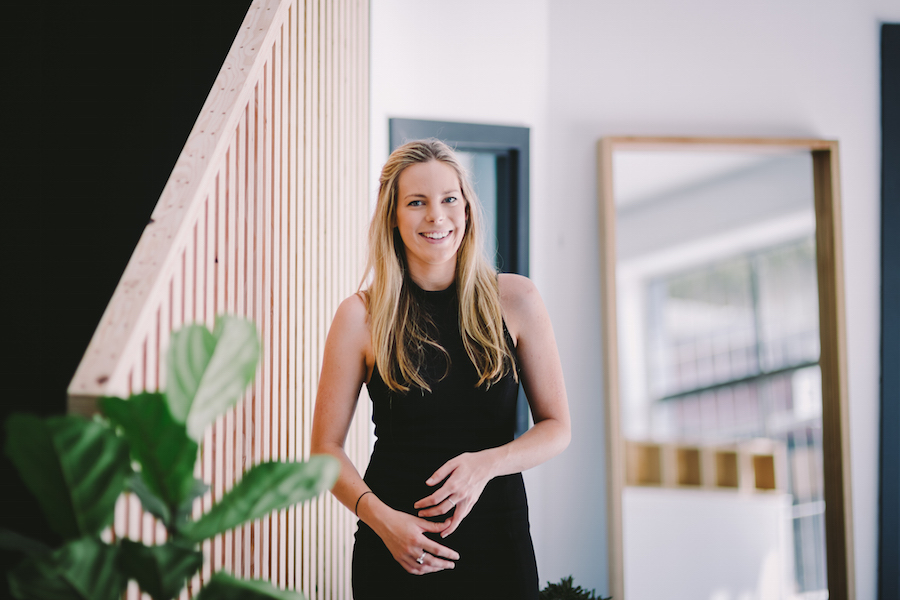 Jessica is the Founder & CEO of Collabosaurus. Her passion for creative brand experiences moved her from a background in fashion PR and small business marketing to developing a partnerships platform for brands of all sizes. She believes that business collaborations are necessary to build a modern business, gain exposure in new locations and reach audiences in an authentic way. Whether it be for referral partnerships, product, social media or event collaborations, Jessica built Collabosaurus as a way to source and create growth opportunities in any industry.
Jess also runs entrepreneurial events around Australia and is a marketing consultant for over 20 brands in the fashion, lifestyle and food industries. Jess has spoken for Apple, General Assembly, ADMA, The Collective Hub & The College of Event Management on all things marketing, collaborations, sponsorships & entrepreneurship.
OTHER BITS
Hosted by the League Melbourne Organising Committee  – Sara Borowiak, Director of Inka Creative and Sonya Michele, Creative Director of dog&boy.

Arrive at 6.30pm and enjoy connecting with each other before Jess kicks off her discussion at 7pm, with drinks thanks to our friends at Mist Wood Gin. 

____________________________________________________
SOME RULES we'd like to point out..
1) Tickets are $20 (+bf), or free for League members. Now, it goes without saying that the free tickets are for League Members only – we don't want to be the door biatch that makes you pay $20 on the night if you're not a member or turn you away. For us, we just want to make sure that it's just fair for everybody. So please only select that ticket if you are a paying League Member – League membership is $15 per month, and gives you access to free Meet Ups, in addition to loads of members only content. If you're not then you can join here, or just purchase a ticket. http://www.leagueofextraordinarywomen.com.au/join-us/
2) Please only register for this event if you plan on going. I know some people will grab a free ticket and last minute decide they're too lazy to go – don't be one of these people. If you commit to something, commit to it – we want to meet you!
3) If you've never been to a League event, there's a reason why we don't use the "N" word and use the word "connecting" instead. It's because of the negative connotation of soliciting, selling and business card swapping. Bleh, no one wants to go to an event to talk to someone for 20 minutes only to realise you're being sucked into buying some powdered thickshakes. We are here to connect authentically and honestly – share stories and experiences, learn from each other and respect each other. Magical things WILL happen and people will seek you out to buy from you when you work from an honest heartspace.
images via Collabosaurus and Pexels