If you're a female entrepreneur or thinking of owning your own business, this Meet Up is the perfect setting to meet other women in the same boat. This is not a networking group – we're here to have real conversations and make real connections.
What do we mean by real? Well you know when you walk into a room and feel welcome even when you don't know anyone? Or when you share experiences with someone and they say "me too!"? How about when you share tough times with someone and they don't try to give you the advice to fix it but rather – they just get you. This is what happens at League of Extraordinary Women Meet Ups.
WHERE: Warehouse No.5, 5/87 Burleigh Road, Burleigh Heads QLD
WHEN: Thursday, 11th May TIME:  Arrival from 5.45PM for a 6.30PM start. Event closes at 8PM.
TOPIC // HOW TO GROW YOUR INSTAGRAM
This month, we're talking all things social media, specifically Instagram – yes, there will be lots of conversation around the roll-out of Instagram stories and video too! We've put together a panel of awesome women to share their experiences and how they have successfully used the power of social media to grow their businesses and personal brand. Plus, we have a social media expert too, who will be sharing her unique perspective from working alongside businesses on social media.
As this is a night time event, we're going to make sure you get lots of time to mingle and connect with other like minded women too! Wine, beer, and some non-alcholic options will be available for purchase at Warehouse No.5.
The MC for this event is our Gold Coast Ambassador Sarah Fewtrell, Sunkissed the Collective.
PANELISTS // 
EMMA PAPAS – CO-FOUNDER, THE MERRY MAKER SISTERS

Emma Papas makes up one-half of The Merrymaker Sisters. With her sister, Carla, they reach over 250 000 people every month and help them live healthier, happier, more magic filled lives. Throughout their merrymaking journey, they've created the #1 App Get Merry, published the healthy cookbooks Make It Merry, and Get Merry and created the #GetMerry podcast where they interview experts and share their candid, personal stories.
They've partnered with international brands like Reebok, Microsoft and Fitness First to inspire and connect like-minded people together and have been featured across international and national media channels such as Foxtel, MindBodyGreen, The Age, Virgin Australia and Channel 10 just to name a few.
Instagram: @themerrymakersisters
JESS MARSHALL – FASHION & LIFESTYLE BLOGGER, JESKAALEE

Jeskaa Lee was founded in 2013 by Jess Marshall an Australian Fashion & Lifestyle Blogger.
Jess is a down-to-earth gal with a big heart wanting to share, inspire & connect with others by sharing her own personal experiences and knowledge she has gained along her travels. Sharing her day to day journey & an array of positive thoughts, fashion, delicious food snaps, health inspired images via her Instagram @jeskaalee daily.
Inspired by her surroundings Jess loves to keep healthy and focus on maintaining a positive mind set by surrounding herself with like minded people. Jess published her first e-book called be you, be true in 2014 full of everything empowering for women.
Instagram: @jeskaalee
KIMBERLEY KNIGHT – GENERAL MANAGER, KNIGHT CONTENT CREATION & STRATEGY

Kimberley ended a successful corporate career after having her first child, swearing never to return. 2 years later she'd started an online fashion store spent time with her daughter and was looking to feed her passion. Joining a small social media marketing business, she worked with finance clients around Australia before purchasing the company and broadening the offering to include graphic design, copywriting, outbound advertising and eventually advanced analytics.
Kimberley runs Knight Content Creation & Strategy, which has grown at over 50% month on month for the last year. Working with clients as diverse as modelling agents in Arizona, insurance brokers in Manchester, and a plethora of Australian businesses, Kimberley has developed an offering based on science, rather than creative intuition.
But if you ask her – She's just a girl creating things, drinking coffee & exploring cool places
LOCATION // Warehouse No.5  
5/87 West Burleigh Road, Burleigh Heads
ABOUT WAREHOUSE No.5
WAREHOUSE No.5 is a workshops and industry events venue redefining community and culture through innovative experiences.
If you are planning on driving, the best spots for parking are along West Burleigh Rd or the side streets off West Burleigh Rd. Make sure you leave a little time to find a park so you don't feel rushed when you arrive.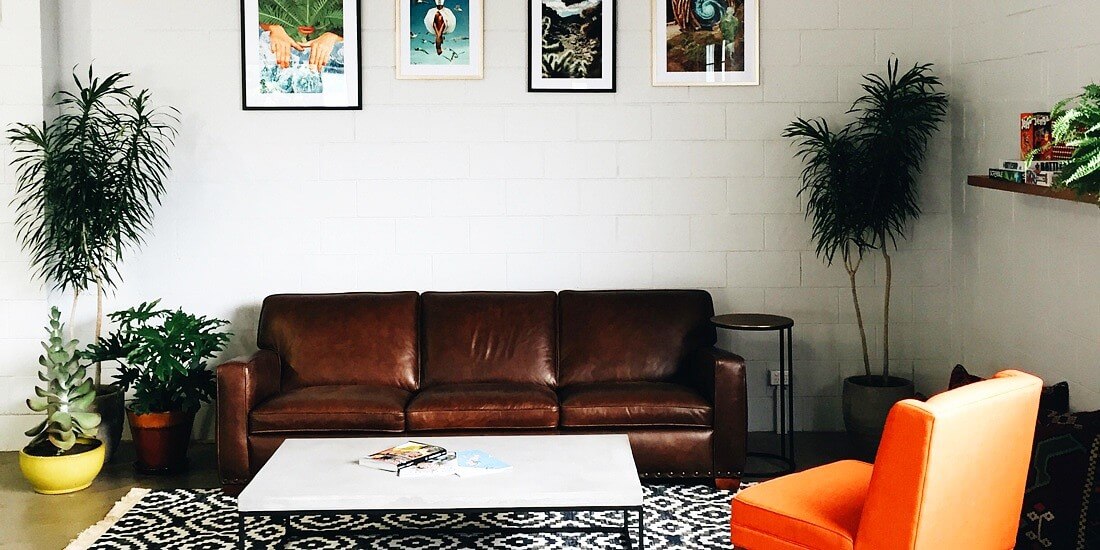 SOME RULES we'd like to point out..
1) Tickets are $20 (+booking fee), or free for League members. Now, it goes without saying that the free tickets are for League Members only – we don't want to be the door biatch that makes you pay $20 on the night if you're not a member or turn you away. For us, we just want to make sure that it's just fair on everybody. So please only select that ticket if you are a paying League Member – if you're not then you can join here, or just purchase a ticket. http://www.leagueofextraordinarywomen.com.au/join-us/
2) Please only register for this event if you plan on going. I know some people will grab a free ticket and last minute decide they're too lazy to go – don't be one of these people. If you commit to something, commit to it – we want to meet you!
3) If you've never been to a League event, there's a reason why we don't use the "N" word and we use the word "connecting" and that's because of the negative connotation of soliciting, selling and business card swapping. Bleh, no one wants to go to an event to talk to someone for 20 minutes only to realise you're being sucked into buying some powdered thickshakes. We are here to connect authentically and honestly – share stories and experiences, learn from each other and respect each other. Magical things WILL happen and people will seek you out to buy from you when you work from an honest heartspace.